Training in Geospatial Analysis of Disease Vectors Workshop, June 2015 at the Biotechnology Research Institute (BRI) in Muguga, Kenya
The workshop "Training in Geospatial Analysis of Disease Vectors" was held from June 1, 2015 to June 5, 2015 at the Biotechnology Research Institute (BRI) in Muguga, Kenya. This effort was part of an NIH – Fogarty Institute training grant (PI Aksoy, Caccone, Murilla) designed to strengthen capacity in biomedical research, including geospatial analysis of disease vectors. BRI has a mandate to carry out research and develop technologies for effective control of tsetse and trypanosomiasis in the country and this workshop introduced several technologies that can be applied to these issues.
The goal of the workshop was to introduce participants to Geographic Information Systems (GIS), satellite-based remote sensing, and ecological modeling. Students used the provided suite of open-source software to manipulate GIS data and satellite images to create basic species habitat models. There was a special focus on identifying and mapping tsetse fly habitat.
The Yale Institute of Biospheric Studies was instrumental in making this happen, with members of two Centers and one Program participating in this workshop. Gisella Caccone, Director of the Center for Genetic Analyses of Biodiversity, organized the workshop, gave foundational lectures on trypanosomiasis and tsetse flies, and provided support and encouragement to the other instructors.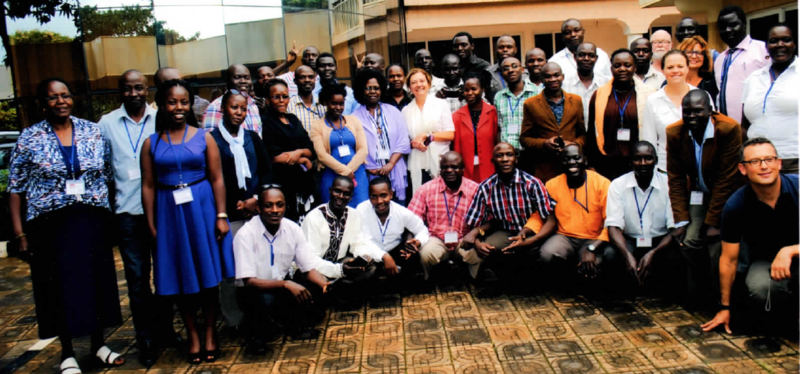 ---
---
SYMPOSIUM
On September 27th-29th, 2007 the American Genetic Associations 3rd biannual International Conservation Genetics Symposium was held at the Sackler Institute for Comparative Genomics of the American Museum of Natural History in New York City. ConGen3 was co-organized by George Amato (AMNH), Gisella Caccone (Yale University), and Rob DeSalle (AMNH). The American Genetic Association, the American Museum of Natural History and the Yale Institute for Biospheric Studies sponsored the Symposium. 
The YIBS-MSCG laboratory co-organized a workshop in  "Conservation Genetics" (Pt Ayora, Ecuador, March 2007) together with the University of Quayaquil (Ecuador), the University of Leeds and the Institute of Zoology (England). The workshop was supported by funds from the American Genetic Association. The aim of the workshop was to provide training to faculty, students and park managers in the use of DNA based techniques to help in the management of endangered species.