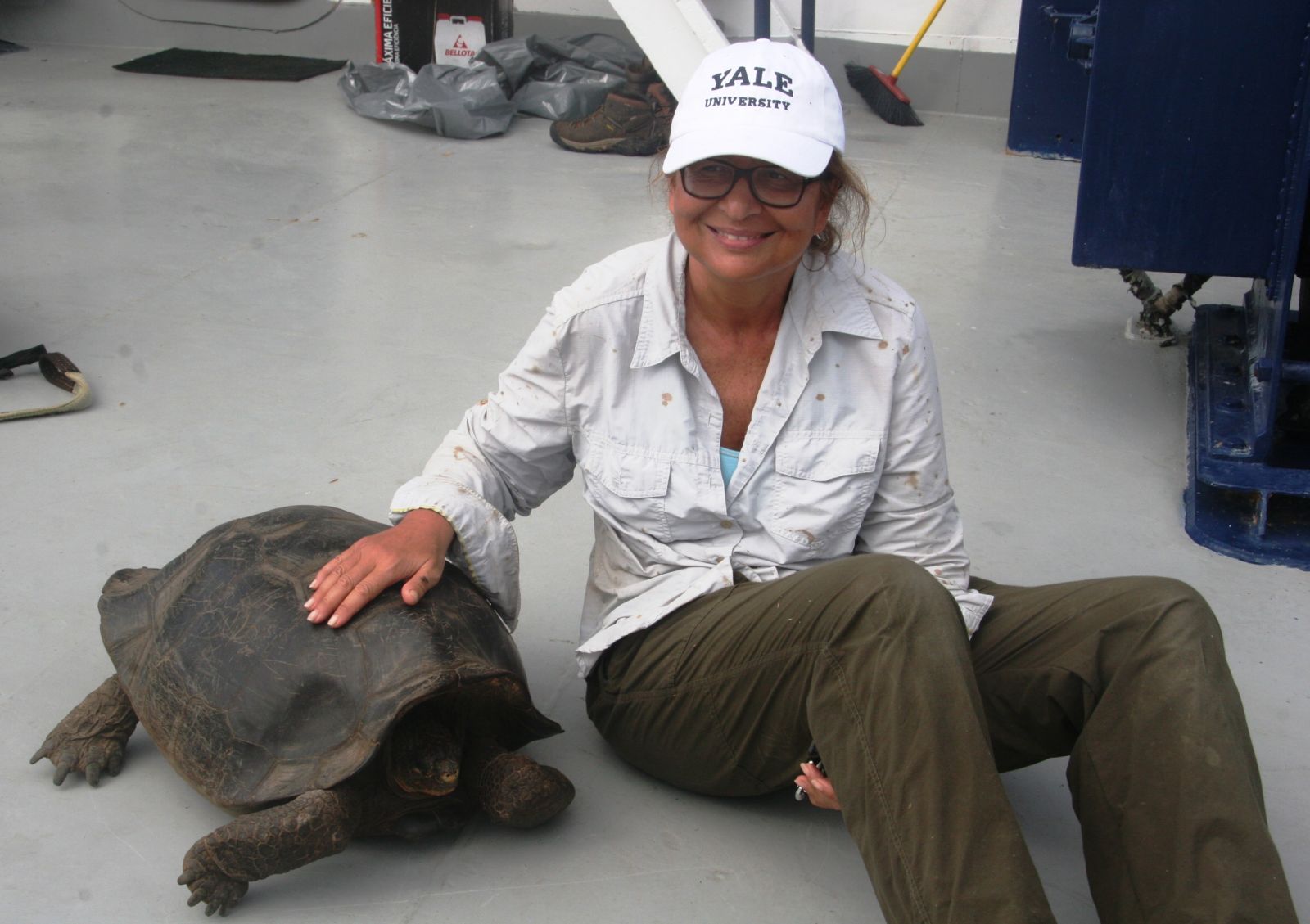 Adalgisa "Gisella" Caccone
Senior Research Scientist and Lecturer, Department of Ecology & Evolutionary Biology
PI, Caccone Lab
Director, YIBS Center for Genetic Analysis of Biodiversity 
Director, DNA Analysis Facility on Science Hill
complete CV / Google scholar profile
21 Sachem Street
New Haven, CT 06511
203-432-5259
Education: 
Laurea in Biology, University of Rome "La Sapienza" (1978)
Ph.D Yale University (1986)
My research interests span molecular evolution, phylogeography, and conservation genetics. Questions that interest me range from understanding the evolutionary processes in small isolated populations, to the use of molecular markers to infer current and historical population processes at various spatial and temporal scales. I am question driven rather than organism bound. Thus, I work with a variety of invertebrate and vertebrate taxa. 
As Director of the YIBS, Center for Genetic Analyses of Biodiversity, I facilitate training in the use of molecular tools to approach a wide variety of organismal and environmentally based questions for undergraduate and graduate students, post-doc's and faculty. As Director of the DNA Analysis Facility in Science Hill, I supervise the operation of a fee for service core facility which provides DNA sequencing and fragment analysis to Yale and non Yale laboratories.
Additional positions
Curatorial Affiliate, Vertebrate Paleontology, Peabody Museum, Yale University
Conservation Science panel member for SEI (Sustainable Ecosystems Institute)
Member of the Wildlife Conservation Society (WCS) Science Resource Center
Council Member: Society for the Study of Evolution (SSE) and Systematic Biology Society (SSB)
Chair of the SSE International Committee
Associate Editor for Conservation Genetics, Journal of Heredity, BMC Evolutionary Biology, Zoo Biology
Course Offerings
Molecular Approaches to Systematics, Conservation Genetics, and Behavioral Ecology (EEB 375)
Laboratory for Evolutionary Biology (EEB 226Lb) 
Laboratory in Molecular Systematics (EEB 315La)
Conservation Genetics (EEB 320)
Molecular Ecology (EEB 326)