April 2019 Congratulations to our lab undergraduates from the Yale class of 2019 on completing their Senior Theses!
MCDB Majors- Carlin Hagmaier (left) and Alanna Pyke (right)
EEB Majors- (left to right) Ivanna Soto-Medarno, Natalie Zatz, Lilly Scheibe, Heather Wang and Jonah Ury
December 2016 Celebrating the Holidays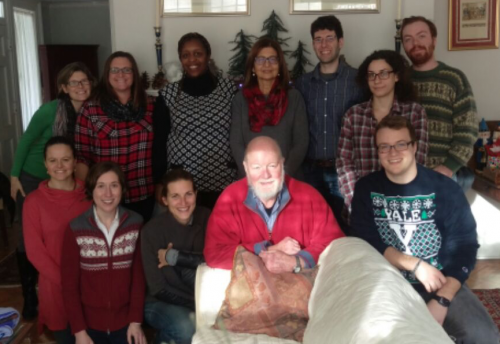 October 2016 Pumpkin Carving Party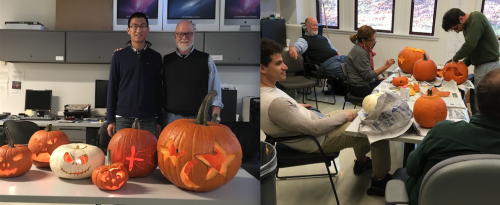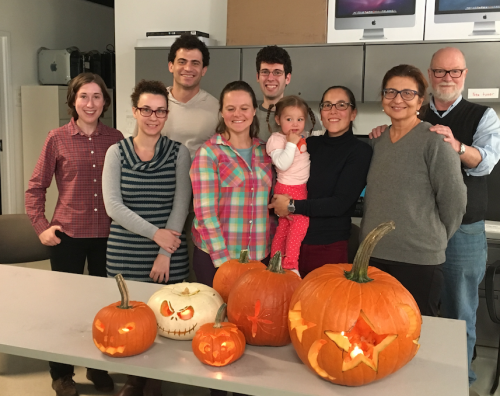 March 2016 Celebrating Gisella's Birthday, complete with a "Lonesome George" replica cake made by Research Assistant and Cake Boss Carol Mariani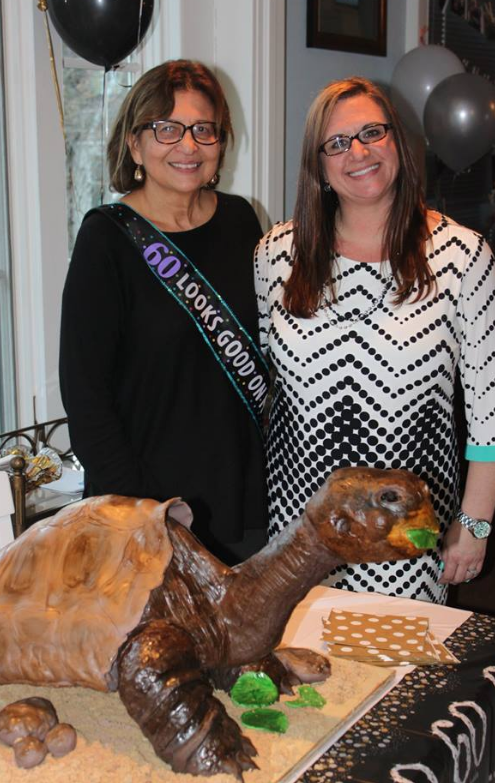 Powell-Caccone Lab Photo Fall 2015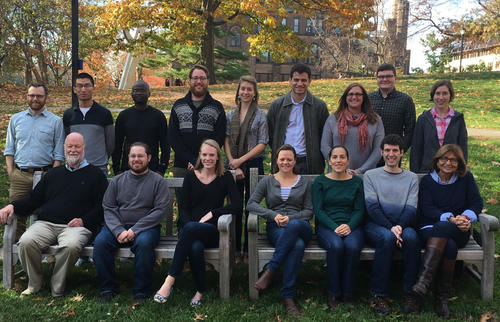 Top Row left to right: Gus Dunn, Siyang Xia, Robert Opiro, Ben Evans, Katharine Walter, Luciano Cosme, Carol Mariani, Stephan Gaughran, Evlyn Pless. Seated: Dr. Powell, Joshua Richardson, Mary Burak, Norah Saarman, Andrea Gloria-Soria, Joshua Miller, Dr. Caccone. Not pictured: Giovanna Carpi, Kirstin Dion, Andres Valdivieso, Alexis Halyard, Michael Mengual.
2015 YSPH Summer Internship photo contest Winner Michael Mengual