Top Row left to right: Gus Dunn, Siyang Xia, Robert Opiro, Ben Evans, Katharine Walter, Luciano Cosme, Carol Mariani, Stephan Gaughran, Evlyn Pless.
Seated left to right: Jeff Powell, Joshua Richardson, Mary Burak, Norah Saarman, Andrea Gloria-Soria, Joshua Miller, Gisella Caccone.
Not pictured: Giovanna Carpi, Kirstin Dion, Andres Valdivieso, Alexis Halyard, Michael Mengual.
March 2016 Celebrating Gisella's Birthday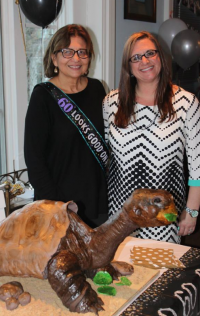 October 2016 Pumpkin Carving Party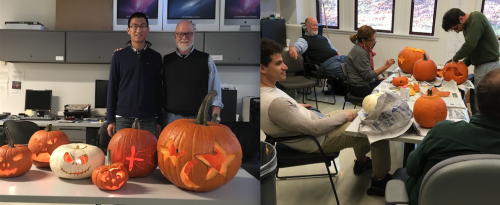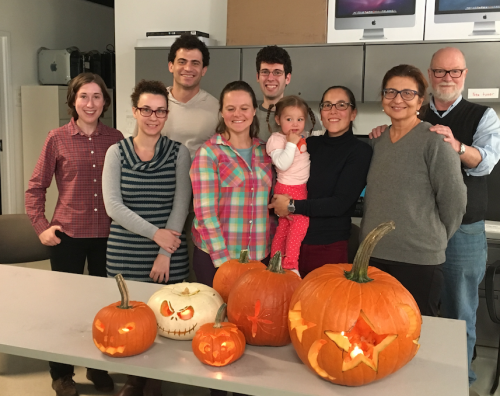 December 2016 we celebrate the Holiday