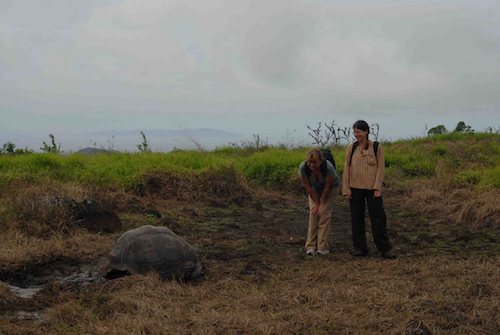 A new species of giant tortoise has been identified in the Galapagos, taking the tally in the archipelago to 11.
For more than a century, taxonomists have lumped together all the giant tortoises on the central island of Santa Cruz. In a 2005 study, geneticists revealed that the island might be home to more than a single species. After a decade-long investigation, researchers have now formalised this distinction.
"People knew they were a little bit different but they didn't know how different," says Adalgisa Caccone, a geneticist at Yale University.
The two species inhabit different parts of the island. They might be just 20 kilometres apart, but they are as different from each other as any other tortoises in the archipelago, says Caccone. Read More…